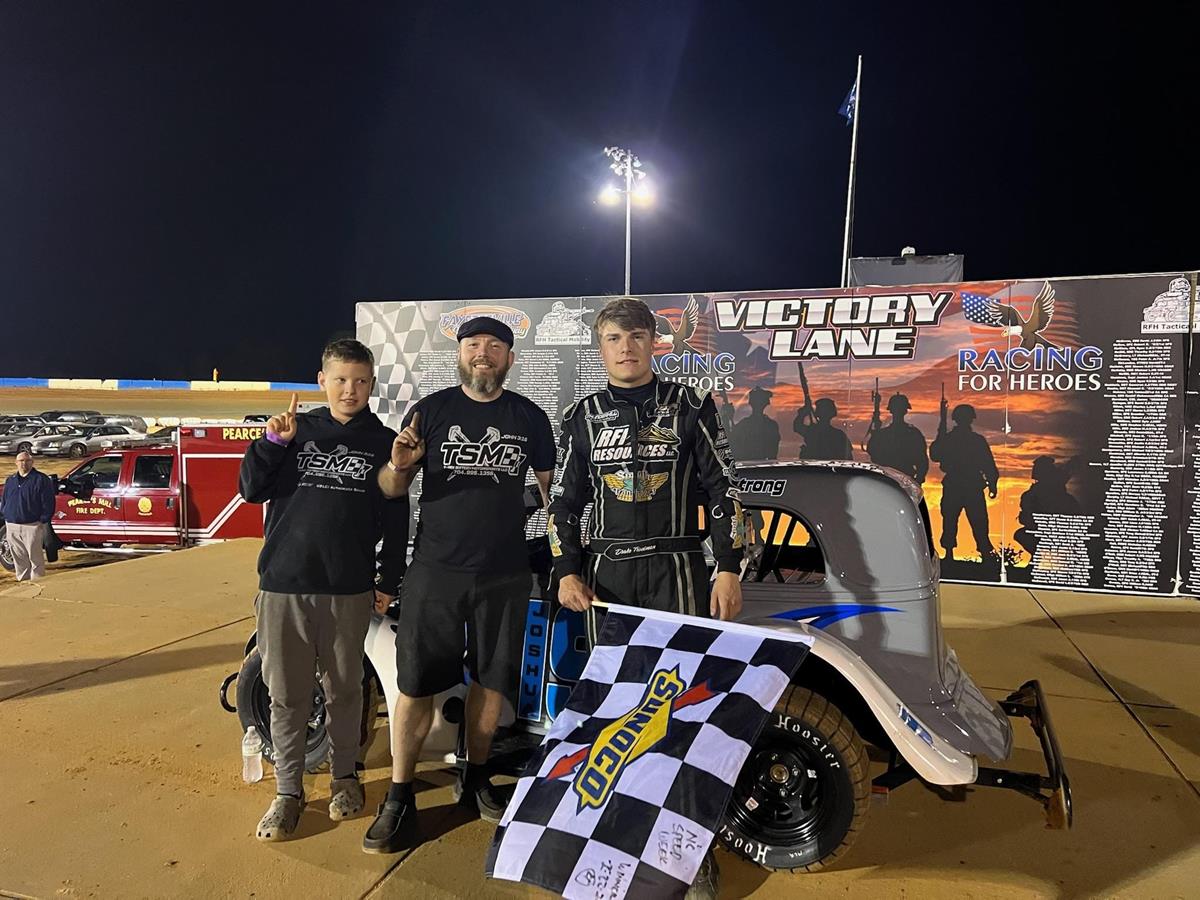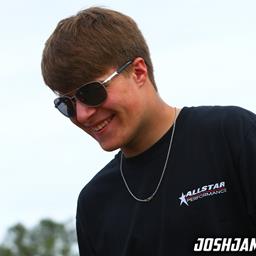 ---
Troutman cruises in Three Sixteen Motorsports entry at Fayetteville
Drake Troutman pulled double duty last week in the North Carolina Speedweek events at North Carolina's Fayetteville Motor Speedway in both the Pro Legend Car and Mid-East 602 Modified Series ranks.
His weekend accolades includes a Wednesday night victory in the Pro Legend Car division along with a pair of runner-up finishes in the Mid-East 602 Modified division.
"Even though Saturday's finale got rained out, we had a blast down at Fayetteville (Motor Speedway). As always I appreciate Three Sixteen Motorsports for letting me drive their Pro Legend Car, and for Kevin Vanhorn having me drive his Crate Modified. We got one victory in the Pro Legend, and were close in the Modified," Troutman said. "I don't think I'm going to race anywhere this coming weekend, but plan to race in the I-95 Modified Mania opener at County Line (Raceway) on March 11."
Drake Troutman trekked to Fayetteville Motor Speedway (Fayetteville, N.C.) on Wednesday afternoon to pull double duty in both the Modified and Legend ranks for the annual North Carolina Speedweek.
Parking the Three Sixteen Motorsports No. 19 Pro Legend in Victory Lane to kick off the week-long event, Drake captured a $500 payday for his third win of the 2023 campaign.
In the Kevin Vanhorn-owned No. 83 602 Modified, Troutman followed up the fifth-fastest qualifying lap with a pair of runner-up finishes in his heat race and the feature.
On Thursday, Drake retired early in the 20-lap Pro Legends A-Main but rebounded in the Modified ranks with a runner-up finish in the main event. He chased fellow front-row starter Jeff Robinson to the checkers with Eric Bentley rounding out the podium.
Earning the second-starting position for Friday's Pro Legends feature via preliminary events, Troutman was credited with a 16th-place outing after heading pitside on the eighth circuit.
An unfavorable forecast for Saturday's program forced officials to cancel the finale.
Full results from the weekend are available at www.FayettevilleMotorSpeedway.com.
Next on the schedule for Troutman is a trip south to County Line Raceway (Elm City, N.C.) on March 11 for the I-95 Modified Mania Tour opener. The event posts a $2,000 top prize.
For more information on the event, please visit www.CountyLIneRacewayNC.com.
Back to News