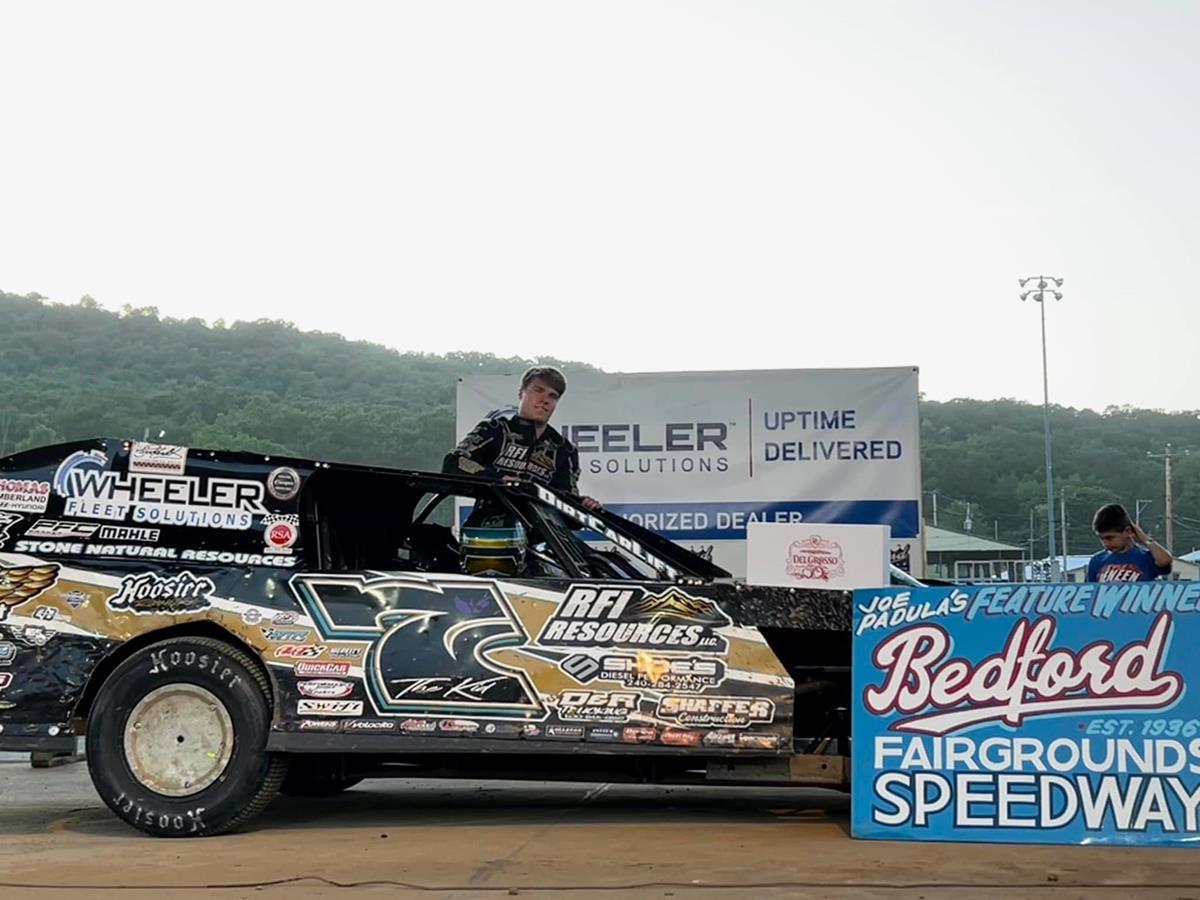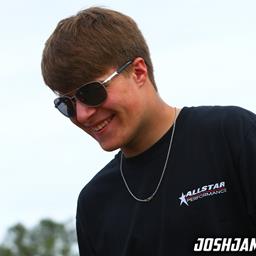 ---
Drake Troutman wins twice on Memorial Day weekend
Drake Troutman raced to back-to-back wins over the weekend in his Smith Transport / RFI Resources No. 7 Wheeler Fleet Solutions / Shaffer Construction / MB Customs Race Car / La Salle Racing Engine Modified.
He picked up Modified win on Saturday night at Hesston Speedway before adding another Modified victory on Sunday night at Bedford Speedway. With the wins, he now holds 10 wins on the season.
"It was a great weekend for us in the Modified. This hot rod was on point both nights. We weren't where we needed to be with the Late Model, but we'll keep digging with it. We have three chances to get better in it this coming weekend," Troutman said. "Thank you to my family, my team, my sponsors, and my fans for their great support."
After Mother Nature won Friday's event at Bedford Speedway (Bedford, Pa.), Drake Troutman kicked off his Memorial Day weekend on Saturday, pulling double duty at Hesston Speedway (Hesston, Pa.).
Earning the 18th-starting position for the $3,000-to-win Super Late Model feature via preliminary events, Troutman was an early retiree from the race.
In his E-Mod ranks, Drake gained four spots in his heat race to finish second. Rolling off on the front row for the feature, Troutman raced to his ninth win of the season.
Making a last-minute decision on Sunday, Troutman traveled to Bedford Speedway (Bedford, Pa.) to enter his MB Customs No. 7 Modified into battle. Following a second-place finish in his heat race behind Travis Clower, Drake stole the lead on the fourth circuit and went on to capture his second win of the weekend and 10th of the year.
He finished ahead of George Dixon, Mike Altobelli Jr., Mike Franklin, and Alyssa Rowe.
Full results from the weekend are available at www.HesstonSpeedway.com and www.BedfordSpeedway.com.
The upcoming weekend has Troutman eyeing a Super Late Model tripleheader. Action opens on Friday at Bedford (Pa.) Speedway before shifting to Winchester (Va.) Speedway on Saturday. The weekend will draw to a close on Sunday evening at Hagerstown (Md.) Speedway.
Drake Troutman Racing would like to thank all of their marketing partners, which include Smith Transport, RFI Resources, Wheeler Fleet Solutions, Shaffer Construction, D&R Trucking, Stone Natural Resources, Thunderhill Trucking, Thomas Cumberland, LaSalle Racing Engines, Shoe's Diesel Performance, Glassmere Fuel Service, Rice Tire, Claar's Notary, Merkel's Wing and A Prayer, I-65 Transport LLC, Champion Brand Racing Oil, Wilson Wraps, CMD Shocks, MB Customs Race Cars, Swift Springs, Smith Warehouse, Legendary Continuation Cars, and MyRacePass.com Marketing Services.
Back to News